Thank You
The organizers of the 5th LBJ 100 Bicycle Tour would like to express their heartfelt thanks to all the volunteer helpers, who put in endless hours of patient work, mostly behind the scenes, but also at the early packet pick-ups and on the day of the tour itself, helpers without whose efforts this great event would not have been possible, and – of course – we would like to thank all our generous sponsors, too.
A special and heartfelt thank you to all the Rangers of the Lyndon B. Johnson National Historical Park, without whose invaluable and tireless help this event would not have been possible.
And last but not least we'd also like to thank all of the nearly 1,400 the riders for their attendance as it is only them that make such an event a real success. And we'd especially want to thank them for their patience with all our little [hopefully not big] shortcomings in organizing such a large event.
To help us to learn and improve next year's ride, we'd be grateful for any - positive or negative - comment, suggestion and/or criticism, by e-mail to info@lbj100bicycletour.org and/or by leaving your comment on our weblog: we'd really appreciate your feedback.
If you have a (short) story/account of your ride, or pictures or even video(s), we'd appreciate it if you'd let us post them on our website. In case you upload video clips to YouTube, we'd appreciate if you let us know the link. Please, e-mail them to webmaster@lbj100bicycletour.org.
And last but not least: we hope to see you all again at the Sixth Annual LBJ 100 Bicycle Tour.
Meanwhile: safe bicycling to you all!
Contents: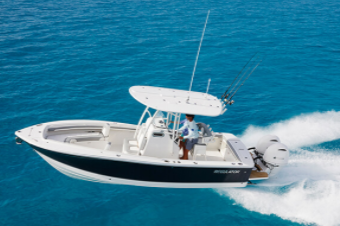 General Information:
What's New in 2012
Colnago will be bringing demo bikes
We have added an 85-mile route.
There will be a raffle for a 1,000-dollar road bike donated by REI.
There's a new jersey design.
New t-shirt material
Free bicycle inspection
Routes & Start Times
10-mile-family, 30, 42, 62-miles rides available, plus, new, an 85-mile ride, and, as in the previous years, Luci Baines Johnson will lead a tour of the historical landmarks on the ranch.
The rides will start on the LBJ Ranch air strip, in quick succession beginning at 9 AM and the tour of the ranch will start at 2:30 PM.
Registration Fees
The registration fee includes supported rides with maps, rest stops with drinks, snacks and facilities, SAG support, and a post-ride hot lunch, plus the Luci Baines Johnson-led tour of the historical landmarks on the LBJ Ranch as well as a Ranger-led tour of the restored rooms in the Texas White House.
Online Registration is now closed.
Onsite registration at the event location opens at 7:00 A. M. on the day of the ride. Payment may be by cash, check or credit card. It is strongly recommended that a registration form (available by download from http://www.lbj100bicycletour.org/downloads) be completed before arriving at the LBJ Ranch.
We want all levels of riders to come out and make it a family event. To facilitate this, we're offering discounted registration fees:
adults: Through Feb. 29, 2012, $40; Mar. 1 - Mar. 23, $45; Mar. 24, $50
Family (3 or more riders): Through Feb. 29, 2012, $90; Mar. 1 - Mar. 23, $100; Mar. 24, $110
Youth (12 or younger): Through Feb. 29, 2012, $20; Mar. 1 - Mar. 24, $25
Tandem: Through Feb. 29, 2012, $70; Mar. 1 - Mar. 23, $80; Mar. 24, $90

Packet pick-up and pre-registration:
San Antonio: Ride Away Bicycles (Huebner Oaks Shopping Center), Tues. Mar. 20 (Noon – 7:00 PM)
Austin: REI (601 N. Lamar), Thurs. Mar. 22 (Noon – 9:00 PM)
Fredericksburg: Hill Country Bicycle Works (702 E. Main), Fri., Mar. 23 (3:00 PM – 7:00 PM)
Colnago Demos to be at 5th Annual LBJ 100 Bicycle Tour!
Colnago will be bringing demo bikes to the LBJ Ranch, in conjunction with the5th Annual LBJ 100 Bicycle Tour coming up March 24. This "get up close and personal" opportunity with new bike models is presented courtesy of one of Colnago's newest retailers, and a major sponsor of the LBJ 100 - Ride Away Bicycles - with three shops in San Antonio.
Come on out to the event, talk to Ride Away, check out a Colnago, and feel that awesome handling ability on those gorgeous Texas hills.
raffle
Novara Strada Bike 2012: REI's Novara Strada® is one sweet all-around road bike. Decked out with the new Shimano 105 group, it's built to offer comfort and performance for fitness training, fast group rides and more.
Check out the details of the bicycle and of the raffle here.
T-Shirts
We strive to have a complimentary commemorative t-shirt for every rider, but regrettably can only guarantee one for riders pre-registered by February 29th. As of this year, we have technical t-shirts of wicking-grade material.
Jerseys
A commemorative cycle jersey again will be offered for the 2012 event. Furnished by Champ-Systems, a leader in the sports apparel industry, it will be available on-line when you register (price: $85), or may be purchased (beginning Jan. 15) at Ride Away Bicycles in San Antonio. These stunning jerseys have become collector's items!
For more information on the jerseys click here.
Bicycle inspection
Bike inspections are not required to ride in the 5th Annual LBJ 100 Bicycle Tour. However, riders are strongly encouraged to bring their bike in to any of the three Ride Away Bicycles shops in San Antonio, any of the REI stores in Austin or Round Rock, or Hill Country Bicycle Works in Fredericksburg or Kerrville at least two weeks prior to the day of the event (March 24). These sponsors have graciously agreed to perform a basic Mechanical Inspection Free of charge to identify any major issues with the equipment. Of course, anything found where the rider would want the sponsor's techs to correct would be subject to prevailing sponsor shop rates. Help ensure that you're mechanically equipped for an enJoyable ride!
For any updates, check this website or the tour's weblog @ http://lbj100bicycletour.org/weblog.